It's a Young Adult trio this week! First up is a double-play by Milda Harris (
@MildaHarris)
. She has 2 YA crime-mystery novels to offer you. Look out Nancy Drew, Kait Lenox is here!
Adventures In Funeral Crashing
(approx. 54539 words) is Book 1 in the series.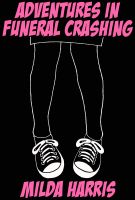 Sixteen year old Kait Lenox has a reputation as the weird girl in school, mostly because of her ex-best friend turned mean popular girl, Ariel, but maybe it has a little to do with the fact that Kait has a hobby crashing funerals.
At one of these, Kait is outted by the most popular guy in school, Ethan Ripley, for whom she's got a full-on crush. Gratefully, instead of humiliating her for all the world to see, Ethan asks for Kait's help, and she finds herself entangled in a murder mystery. Not only is the thrill of the mystery exciting, but more importantly, now Ethan knows her name! A little sleuthing is well worth that!
To get this book for free, use coupon code
QV43S
at checkout.
(Coupon valid through Sep 30, 2011)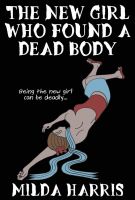 Book 2 of the series,
The New Girl Who Found A Dead Body
(approx. 57794 words) finds Chloe excited about spending her senior year of high school in California with her friend Jake's family. Even the usual dread of being the new girl can't bring her down. That is, until she stumbles across the dead body of Lora Kelly, the most popular girl in school. Now Chloe's receiving threatening notes. Will she be the next to die? As quickly as that, Chloe's dream life, has turned into a nightmare!
To get this book for free, use coupon code
NF66B
at checkout.
(Coupon valid through Sep 30, 2011)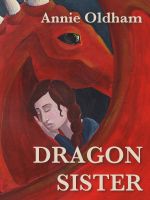 As our 3rd entry this week, Annie Oldham (@annie_oldham) offered up her YA fantasy,
Dragon Sister
(approx. 60116 words).
Neram has been raised alone by her mother, an outcast and unwanted. Then Neram finds the last dragon in Vallorn, and she knows her life can change. But when she learns she is half-sister to the dragon, she must make a choice: embrace the dragon inside her or lose that which has mattered most to her. Forever.
To get this book for free, use coupon code
AM76L
at checkout.
(Coupon code valid through Sep 30, 2011)
What's Next....
Don't forget to leave a comment, review or even just tweet to the authors to say thank you for the free gift of their book. Authors love to hear from our readers. Your words fall like precious gems on our ears. Honest! And yes, did you notice?
both
of today's authors have made their books free for you not merely for a day but
for an entire week!
Definitely send them a thank you tweet. You can't imagine how much it'll mean to them.
Tomorrow, it's SciFic Saturday Snippet Surprise -- and if you can say that 3 times quickly, you get to read the snippets for free. Okay, okay, you can read the snippets free even if you
don't
say that but it was worth trying to make you say it (LOL)
Because it's been way more than a month since the last time I promoted my own work, I'm gonna yack a bit here about my SF Technothriller,
Conditioned Response
. Click on that title and you can read the chapters for free--chapters in progress, that is. Or pop on over to the
Phoenician Series
blog to read an alternate ending I wrote in 2005 (and might or might not use this time through). Tomorrow, I plan to post here on this blog a chapter from the middle of the book just before the big "climax" scene. There are some pretty big spoilers in both of the blog posts, though, so you might want to read the chapters-in-progress at
Authonomy
first. Personally, I love skipping around which is probably why I write that way, too.
Conditioned Response
is Book 2 of the
Phoenician Series
and it's due to be published this winter, after I've completed the editing. I'm changing the setting (from Earth to off-Earth) and I'm replotting some of the major character arcs. It's a massive amount of changes, but I'm about 75% done with the "first pass" of edits and it's shaping up nicely. The comments and suggestions I've gotten so far have actually driven which way I've gone quite a bit so THANK YOU to anyone/everyone who commented at
Authonomy
.
I've been editing like crazy this week--just on Tuesday alone I got about 15,000 words edited (*yikes* huh?) I have a lot left to do and would really love to get some more inputs but to leave me comments, you have to register with the Harper Collins site,
Authonomy
. It's free and all they ask for is your email address but it's another couple of clicks before just reading and leaving a comment. You can put comments into the form at the bottom of each chapter page, though, once you register. I like the
Authonomy
system.
If you read and like
Conditioned Response
, please "back" the book. Again, you have to be a registered
Authonomy
user to do that but if you are, "backing" or "voting" for the book puts it onto your bookshelf. Each day a book is on a shelf, that shelf's weight increases and the book's rank climbs higher so once you put it onto your shelf, please leave it there (consecutive days count more than individual days and the shelf "zeros" out if you take the book off of it). The smaller the number, the higher the rank.
I'm not trying to get up high in the ranks just for the thrill of it (thought it
is
fun) nor am I after a possible "read by a Harper Collins [slush reader] representative." I'm after useful comments from actual or potential readers. The higher the rank, the more visible the book is on the site and the more readers I'll get....hence more comments.
If you prefer to read books once they're done, no problem.
Conditioned Response
is due to come out this winter and I would love for you to buy a copy. Buy one for each of your friends to make a great gift! I won't refuse to take your money. I just thought I'd offer the freebie ARC (Advance Reader copy) now. Plus if you actively contribute comments for each chapter and really give me some constructive feedback (that is
not
an "Oh I love this book!" comment but rather, something telling
what
works/doesn't work and/or why) I just might be including a list in the Acknowledgements of those peeps who really helped make the book happen.
Shabbat Shalom l'kulam!