Administrative Note
:
From now on, I'm going to forego the link to Tracy and the Blog Hop entry, as the scheduling's become somewhat chaotic (between my plans and Tracy's, not to mention the 5+ hr time zone difference between the US + UK, I think we're just too out of synch to do this indefinitely).
But...I encourage you to check in at
BookedUp
each Friday to see what great reads Tracy might've reviewed for you. She reads and reviews an amazing number of books each and every week! So far, I've found most of Tracy's reviews to be helpful and I think you will, too.
Now let's give away some books!
This week, I bring you a cornicopia of free read selections. Twice the fun for the long holiday weekend (it's Labor day Weekend here in the USA). First up is
Bitten
(approx. 14710 words) a paranormal romance by Merrill Gemus. This is "book 1" of a series, though the consensus seems to be it is a partial, opening a series. It is, however, a completed work "as is.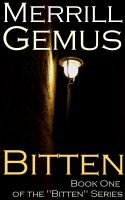 When Ally becomes a newly single woman, she is determined to meet the man of her dreams. Never truly expecting it to actually occur, she is amaze [sic] to find herself drawn to a dark, mysterious stranger leaning against the bar. He was utterly irresistible. Despite her friends' protests, she willingly follows him outside the bar and soon realizes that her world will never be the same again.
NOTE:
This book contains content that may not be suitable for young readers 17 and under. This book is currently priced at FREE so no coupon code is required.
Our plotlines thicken with my first Irish Indie Author and only the 2nd mystery genre I've featured.
Peril
(approx. 91376 words) by Ruby Barnes. I sense from the book's description there'll be some snarky gallows humor ahead. Given I've got a Dubliner Hero in one of my Romantic Suspense novels (the Lacey / Rainey Story), I might just
have to
grab this free read for myself! It's research, I tell you! Research!
Meet Gerard Mayes, Anti-hero. Men want to be him, women want to redeem him. Ger's story is fiction, but his origins are real - everyday folk living and working in a Dublin city center wracked with organised begging, drug addicts, and violent crime. It's not all leprechauns and shillelaghs in Ireland.
Ger is a slacker. A consumer. He thinks life owes him, takes what he can and goes with the flow. His perspective on life, like that of another famous slacker The Big Lebowski, is sometimes humorous, but the story takes a noir turn when Ger kills a mugger and is held to account for it. All things move toward their end, of that you can be sure. Contains occasional strong language and peril.
NOTE:
This book contains content that may not be suitable for young readers 17 and under. This book is currently priced at FREE so no coupon code is required.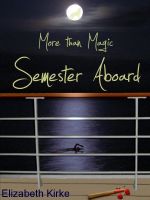 Our next entry just missed the deadline last week but got back on board this week :)
More than Magic: Semester Aboard
(approx. 142814 words) by Elizabeth Kirke is a contemporary fantasy genre.
Jen is looking forward to spending an entire summer studying abroad on a cruise ship and she knows the experience will change her life. Then she sees something she wasn't supposed to see, something she can't explain. Jen finds herself thrust into a world she never knew existed and her life will change more than she imagined. That is, if she can survive the dangers lurking on the ship.
NOTE:
This book contains content that may not be suitable for young readers 17 and under. This book will be priced as FREE from Thursday (Sep 1) through Saturday (Sep 3) so get your copy early, while you can!
Click through for 3 more bonus books beyond the fold!
The first of this week's Bonus Freebies is
The Light Rises
(approx. 118395 words) by Kelly Stanaway.
Although the author lists this as a Science Fiction Adventure, it sure doesn't sound like one to me. More like a religious thriller--or at the very least, a paranormal fantasy genre. I mean, the Four Horsemen? Hell's army? Multiple mentions of magic? That doesn't sound SF'nal to my SF ears. I don't read paranormal or fantasy genre at all--loathe fantasy, in fact--so maybe I'm mistaken. Plus, I know (Christian) religious thrillers are about as popular and commercial as it gets with the whole DaVinci Code/Angels and Demons movie franchises sparking the public interest. Why not tap into that market? Won't you have a read and come back to comment and let us all know what genre you thought this was?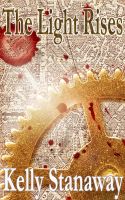 On a warm August night in London 1890, a man holds his hand up to the sky and creates a blizzard. Now signs of the end times are everywhere, the Horsemen are taking the stage, and the Harlot Queen rides her Beast through London to fill the ranks of hell's army. In the end it will be up to the strength of few to try and prove that humanity has a right to exist.
1890's London was a time when magic was everywhere and steam mixed with the fog in the sky, and it was a world Detective Keagen Gillette welcomed as he returned home from a guilt-stricken voyage to America. Desperate to start his life fresh, he is haunted by the images of those he left behind; his friends he couldn't bring himself to face, and his twin sister who was lost due to his inability to permanently bring her back from death.
Had a few bumps along the way to getting this book onto the free status for this week, but hopefully, you can use coupon code
BE93V
at checkout right now this minute--I know because I test-clicked it! (Coupon hopefully expires at midnight Friday/Saturday. My deepest apologies, readers, if this coupon has expired by the time you see this).
Onward....
Bonus Freebie 2 is a real treat for me to feature. Launching what has become a much-loved and popular series in SF/F circles
Starfire Angels
(approx. 69423 words) by Melanie Nilles is a fantasy genre book.
Hah! I bet you're sitting there scratching your head (okay, metaphorically). Didn't I just say I don't read fantasy genre--loathe it, in fact? Yes, this is true but (a) I've run into Mel before over the last 5 or 6 years and I know she's a fabulous
person
, and (b) Melanie's style is....different. In fact, Melanie's style reminds me a lot of my own SF technothriller work--just without all the sex and violence (LOL) Then again, Angels can turn on you! Careful what you wish for!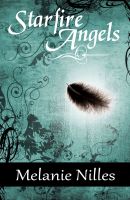 With this series, Melanie has built several unique and special snowflakes and I am honored to include her created worlds in my Webbiegrrl blizzard.
Raea's life as a human is about to end. The crystal shard she bears is not a pretty pendant; it's part of the heart of a machine capable of destroying whole worlds. Those who desire the power have sent an agent to find her, but she's too busy evading a nosy reporter, dating a hot new foreign student, and learning what she really is. Only one person on Earth can help her, but he's not
from
Earth.
This book is priced at
FREE
so no coupon code is required.
The 3rd and last Bonus Freebie this holiday weekend is a novella also on our Angel theme - how awesome that all 3 bonus reads just so happened to be on a theme? I didn't even plan it that way. See? Someone really
is
in control and He
does
know what He's doing!
Okay, so
Arms of an Angel
(approx. 24384 words) by Linda Boulanger isn't exactly about angels,
per se
but it is a romance about lost souls and redemption that can only be described as divine.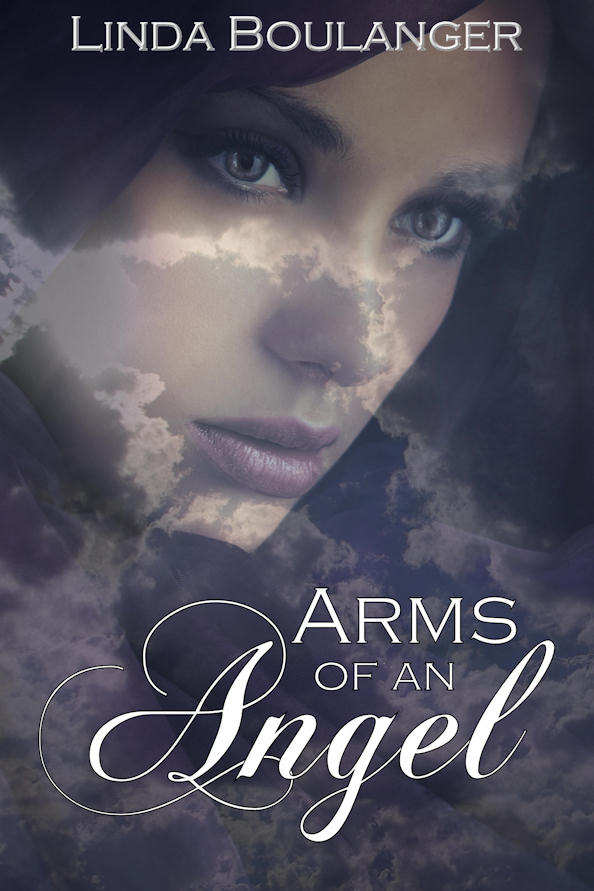 Her old friend Joe had always said Claire was his angel, though the woman she'd become was anything but celestial. She was beautiful, alluring, the epitome of sensuality…and she was filled with pain so deeply embedded she was sure she could bear it no longer.
Hope vanished, as did her desire to go on. She'd decided to end her life, but instead of the extravagant meal at a high dollar restaurant being her last, a mix up of names placed her life in the hands of the most virtuous man she'd ever met. An earthly angel named Garrett, who would show her that even she was worthwhile; a man who needed someone like Claire to help him piece together the shattered parts of his own life.
Use coupon code
FT47Y
at checkout. Also not sure when this coupon expires but like Kelly's, I tested this one out this morning and it worked just fine so get it while the getting's good!
Happy Freebie Friday reading, everyone!
What's Next....
Tomorrow, I'll have a Saturday Surprise for you. Not only will I have some SciFi Snippets for Saturday by Friday *g* but we'll also have a
Shabbat
special to help a good cause. Be sure to stop back at 10am Eastern (USA). Cya then!
Shabbat Shalom l'kulam!