Welcome back! This week, we've got two repeats and a new arrival.
First up is a return from the Summer Winter Sale:
Samsara
(approx. 95820 words) the Gothic Paranormal Romance from Sara E. Collins (
@buttaflii
).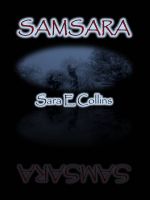 Summer James knows how temporary life is, but she is about to discover that true love can transcend death when you find the one you are destined to be with forever.
When Summer James accidentally stumbles into the arms of the enigmatic Boden Phelan on her twenty first birthday, she is unaware that their first meeting is in fact a reunion. Once the truth unfolds, her past life collides with her present one and Summer is forced to deal with a trail of consequences and doubts before she can begin her long awaited happily ever after.
NOTE:
This book contains content that may not be suitable for young readers 17 and under.
To get this book free, use coupon code
VT55L
at checkout (coupon expires October 1, 2011)
Next up is newcomer Paul Fenton (
@p_fenton
) with his suspense mystery,
Punchline
(approx. 100459 words).
I have to say, from the description, I sense this is another one of those fun little Britishisms like some of the bites in Scots author Danny Gillan's
Selection of Meats & Cheeses
or Irish author Ruby Barnes's mystery suspense novel
Peril
, both of which I downloaded when they were free here on the blog and both of which I did actually enjoy reading. I've gotten myself a copy of this book to check out, too!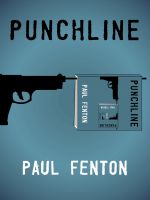 They say everyone has a novel in them. Luca Pope had five, until they were stolen. He sets out to track down and corner the plagiarists - if they'd just stay alive long enough to give him answers. Urged on by outrage and instability, Luca departs his career of salaried apathy to pursue the life which has been brazenly stolen from him: successful novelist … or failing that, serial killer.
NOTE:
This book contains content that may not be suitable for young readers 17 and under.
To get this book free, use coupon code
HU35T
at checkout (coupon expires October 1, 2011)
The last entry this week is my very own Jewish Inspirational / Romantic Comedy,
Coming Home (Dicky's Story)
, by Sarah R. Yoffa (@webbiegrl) which I decided to make FREE for the holidays--the Jewish holidays, or
Haggim
, which started with
Rosh Hashanah
on Wed, Sep. 28 and run through
Simchat Torah
on Fri, Oct. 21.
This is a limited edition cover (thank gawwwwd, huh?) because I hope to be done
cartooning Dicky
for the new cover artwork around the end of October--or just after this book comes off the holiday promo. If you'd like a copy of this original cover art autographed by me, please leave a comment on the
Webbiegrrl Writer Facebook Page
or tweet
@webbiegrrl
and I'll get in touch to arrange it.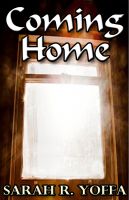 They say when God closes a door, He opens a window, so what happens when it all comes crashing down on top of you?
Dicky's a Godless soul and he likes it that way. In the undergound world of The Colony, Dicky eeks out a living by stealing scraps and cheating the automated system. His lifestyle may not be ethical but even a Thief has morals, so when he sees a kid in trouble, instincts propel him into action. The Kid introduces Dicky to a world he never knew existed—and a woman he only imagined in his wildest dreams.
Leah hasn't got much of a life in The Colony and conformance to the rules has never been her forte—as her family has pointed out every chance they get. Her only escape from the fault-finding has been helping to care for Itzick, the sole surviving son of an elderly couple. Itzick is far more than just the end of a family line. Leah is one of the few who know the Kid's true place in the world of The Colony.
When another cave-in brings the world crashing down and Leah's own brother disowns her in the middle of the chaos, she finally decides she's had enough. Better to die free than live enslaved, but she can't leave without knowing Itzick is safe. The Kid's been taken in by a Thief, so Leah must enter a world she'd only seen from a distance and, to come out again, not lose her heart to a lost soul named Dicky.
NOTE:
This book contains content that may not be suitable for young readers 17 and under (including sexually explicit themes and graphic sexual descriptions).
This book is priced FREE (until October 21, 2011) so no coupon will be required.
What's Next....
Please
remember to say thank you to the authors by tweeting at them or leaving a comment on their book's page even if you don't want to leave a review. The acknowledgement of the free gift will mean a lot!