This week's 3 free reads are completely different from each other - should be something for everyone that way! Oddly enough, though, the first and third books this week both have an extreme closeup of an eye on the cover. Isn't that a strange coincidence!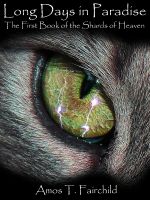 First up is
Long Days in Paradise
(approx. 119974 words) by Amos T. Fairchild. This is the first book of the Shards of Heaven Series, a juvenile SF/F genre series well underway.
Jorden has stumbled into a strange land of not-quite human inhabitants, his friend Taf at least human enough in all the ways that matter. Getting home means facing the witch-god Hura, if she exists at all, on the other side of Nowhere. But this is a world of many races run by the spiritual kaedith and financial sarisan, while he is friend to the lowest class species who struggle simply to survive.
To get this book for free, use coupon code
YE63E
at checkout.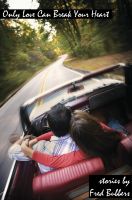 Next up is a coming of age story I know I've run across before.
Only Love Can Break Your Heart
(approx. 11,700 words) by Fred Bubbers must've caught my eye previously because it's set in the 1960s and 1970s, which is when I grew up, so I think I was curious about whether or not Bubbers and I saw the same world. I'm from Boston, Massachusetts and the Boston/NYC "feud" can't be
that
divisive, can it?
Three stories about two neighbors who meet as young children and grow up together on Long Island during the late 60′s and early 70′s. The comforting and loving world they live in changes around them as their families fracture, society descends into chaos, and a war rages on. In the aftermath, they left on a wrecked, smoking landscape, searching for a new way to live when all of the signs have been burned down.
To get this book for free, use coupon code
WY79U
at checkout.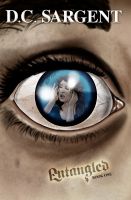 The last freebie for today is
Entangled
(approx. 108628 words) by D.C. Sargent, the debut novel in her new lighthearted series. Book 2 is already out so there's something to follow up with here! The premise of the books reminds me of the title to an SF short I wrote (prequel to The Phoenician Series) called
When Minds Collide
, where I have two men who hate each other (Joshua Scherrer and Andrew Caine) occupying the same brain. I didn't have it turn out to be light-hearted though, so kudos to Ms. Sargent for seeing the humor in this scenario. I always wanted Joshua and Andrew to see the cosmic joke. Maybe one day...in Book 5 of my series? (haha)
Here's the scoop on
Entangled: Book 1
:
Levi's elite commando unit is trapped deep within the jungle. He certainly doesn't have time to be hearing things, especially the incessant female voice invading his mind. The mission is in shambles and the enemy is closing in. Now is not the time to go crazy.
Mandy doesn't like someone else thinking in her head. She doesn't know who Levi is or how he got into her head, but he's eavesdropping on private property. Their thoughts entangle, their lives collide. It's driving her nuts!
To get this book for free, use coupon code
QF53X
at checkout.
(Coupon valid until Monday, Sep. 12, 2011)
What's Next....
Tomorrow by sunset, when
Shabbat
"goes out" (
Motzei Shabbat
), I shall have new material
in
on the SciFi Technothriller side. The edits from Ch. 8-12 are really massive but it's all turning out really well. Plus I think I can cut about 25,000 to 30,00 words from the chapters
after
the current "12" so that might be closer to 75% into the book, which is
right
where I want that plotline to climax (so to speak, or literally as the case may be *he he he* yes, that's a spoiler)
Cya tomorrow.
Shabbat Shalom!