Feels like forever since I've done a Freebie Friday feature but it's only been 2 weeks. Welcome back! This week we've got just two authors--but the feature is jam-packed with timely surprises.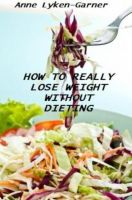 First up is
How To Really Lose Weight Without Dieting
(approx. 14466 words) by Anne Lyken-Garner (
@esther96
). Formerly marketed as "
A Model's Guide To Losing Weight Without Dieting
" this is a self-help guide written from real-life experiences. Yes, Anne has walked the runway as a real-life model in the UK.
Arriving just in time to prepare yourself for the 2011 holiday season of "winter fat attacks," this guide provides a workable solution to permanently banish nagging weight issues. It's a powerful guide, handing over responsibility to the readers, inspiring them to attempt lifestyle changes, and giving them the option to move at their own pace. This innovative system teaches a way of life, not a diet, with portion control, a new system of mind-training, and sustainable physical activities.
This book is priced as FREE so no coupon code is required.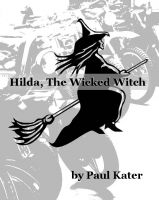 Next is
Hilda the Wicked Witch
(approx. 21822 words) by Paul Kater (
@pagan_paul
). This is the first of a series about Hilda the Witch and at the moment, Paul's made the entire Hilda series free. Wow, just in time for Halloween!
The humorous YA fantasy series tells the tales of a fairy-land witch (named Hilda) who gets transported to our world and struggles to go home. The premise reminded me of Disney's
Enchanted
but in reverse--and without James Marsden.
The entire Hilda series is priced at FREE so no coupon code is required but get 'em all while you can!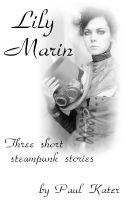 In addition to his YA witchiness, Paul has shared with us 3 Steampunk Shorts in
Lily Marin
(approx. 13632 words) also by Paul Kater (
@pagan_paul
).
Paul isn't saying much about Lily Marin, just that she's
a singer in the steampunk era, who has a mysterious other life. Get the book to find out what her other life is like....before Halloween arrives and reality bends around the corner!
The book is priced at FREE so no coupon code is required.
Both of these authors are kind of new to the Smashwords family and your kind words (reviews) would be greatly appreciated. Even if you don't feel comfortable posting a review to Smashwords, consider tweeting at them to say thank you for the free gift of their book. Their Twitter IDs are noted after their names.
What's Next....
Tomorrow's Saturday Surprise is a tossup between more
Dicky cartooning progress
and snippeting some more of Friday's SciFi work-in-progress. Which would you prefer to see tomorrow evening?